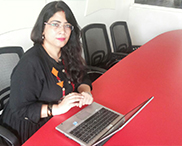 Ms. Pooja Jena (Project Co-ordinator – Sales & Marketing )
She is young & dynamic weapon of Cobra. Already proved she can do anything what she decides to do. She is fully capable to communicate with the Customers & has Capability to convert a Query into Order.
Working Exp : 17 Years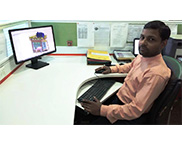 Mr. Krishan Verma (Sr. Manager – Design & Devt.)
Mr. Krishan is extremely talented, sincere & always focused on assigned work. He is fully capable to design & develop any kind of machine with automation & safety. Today he is well accepted in his team & become important pillar of Santec.

Mr. Hemant (Sr. Engineer- Design & Development)
He is a highly skilled technician & have in depth knowledge on hydraulic & mechanical arrangement. He is actively involved in giving his 100% in developing New machines / mechanisms for Santec. Presently he is mainly heading the Design department of SANTEC. He is working in this industry for the last 8 years & joined Santec in 2017 .
Working Exp : 8 Years