Bandsaw ( Cutting Blades )
Cobra provides high quality and heat resistant bandsaw blades. We are a leading manufacturer and exporter of bandsaw machines and blades. These long lasting blades are perfect for both wood and metal. We also offer customized solutions to help clients get better performance and finish in the products. We deal in different bandsaw cutting blades like:
High quality raw material and optimized carbide grades ensure unmatched performance. These enable faster cut with long life. The bandsaw blades provided by Cobra Machines are perfect for steel cutting machine, tubes cutting machine, profile cutting machine and metal cutting solution. We also provide customized bandsaw blade for metal cutting in large industries.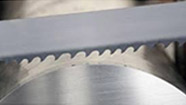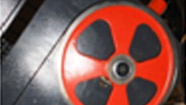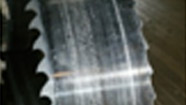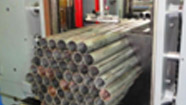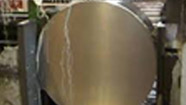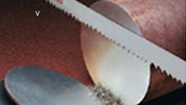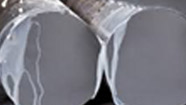 Model

Dimension (mm)

Teeth

Description

TB8

1735 x 13 x 0,9

8/12

M 42

Universal

TB8

1735 x 13 x 0,9

10/14

TB8

2080 x 20 x 0,9

5/8

TB8

2080 x 20 x 0,9

6/10

TB8

2080 x 20 x 0,9

8/12

TB8

2480 x 27 x 0,9

4/6

TB8

2480 x 27 x 0,9

5/8

TB8

2480 x 27 x 0,9

8/12

TB8-PRO

2915 x 27 x 0,9

4/6

M 42

Professional blade (Tubes, profiles, etc...)

TB8-PRO

2915 x 27 x 0,9

5/7

TB8-PRO

2915 x 27 x 0,9

5/8

TB8-PRO

2915 x 27 x 0,9

6/10

TB8-PRO

2915 x 27 x 0,9

8/11

TB8-PRO

2915 x 27 x 0,9

8/12

TB8-PRO

3660 x 27 x 0,9

3/4

TB8-PRO

3660 x 27 x 0,9

4/6

TB8-PRO

5200 x 34 x 1,1

3/4

TB8-PRO

5200 x 34 x 1,1

4/6

TB8-PRO

5200 x 34 x 1,1

5/7

TB8-PRO

5200 x 34 x 1,1

5/8

CBX

3660 x 27 x 0,9

3/4

M 51

For high quality machines
large amount of cutting.

CBX

3660 x 27 x 0,9

4/6